Wooded Haven
Arnetta – The Wooden Cottages
The closest perch to a tree house, our luxury wooden dwellings promises a birds eye view along with pampering your sensibilities with unmatched comfort and premium decor. Blending effortlessly with the woods around, Arnetta is your perfect hideout from where you can enjoy spotting the 40 varieties of bird life around, either from the comfort of a spacious sit-out or pulling the Curtain off your window from the comforts of your sensuous bed. If you hear a knock on the door, it surely is the Malabar Rufus – a rare woodpecker found on trees near you!
Occupancy Policy
Accommodation ONLY for a couple (2 adults).
No kids or extra person allowed in the wooden cottage.
Luxury – Arnetta Cottages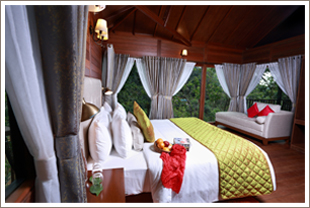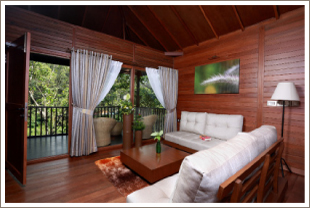 Premium – Arnetta Cottages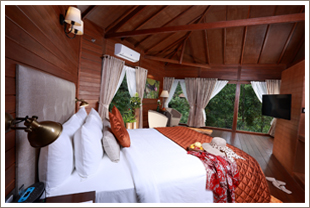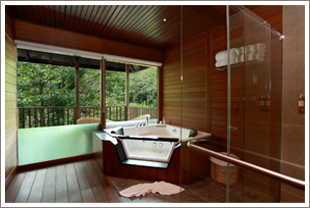 Twin Room – Arnetta Cottages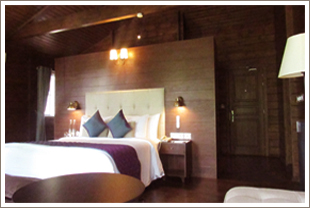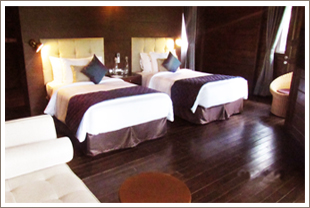 Copyright@ The IBNII. All rights reserved.