Every Cloud has a silver lining, so the saying goes, reeking with Truth !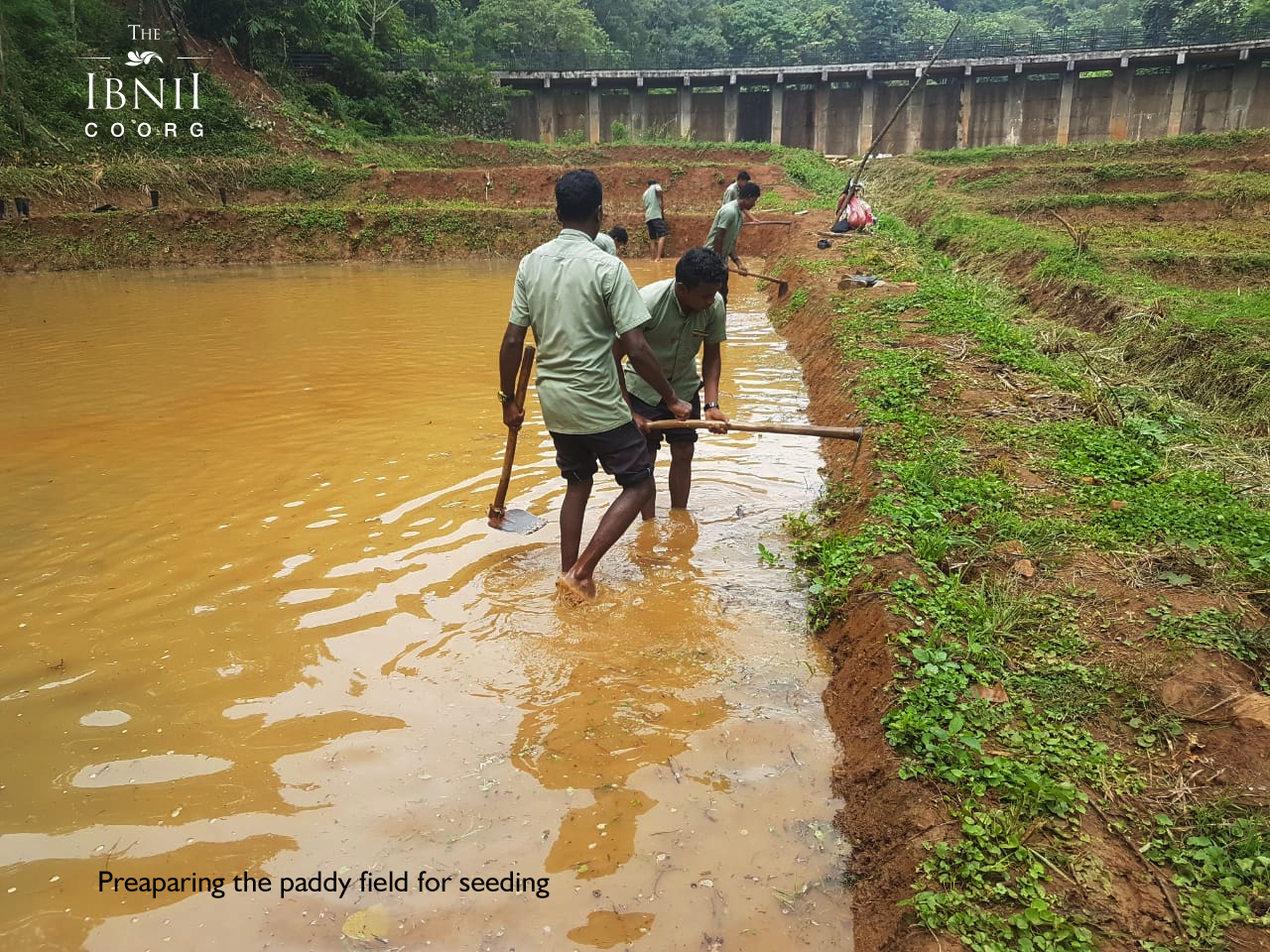 After the Monsoon last July, The IBNII decided to grow rice after all the showers of blessings ensured abundance and prosperity. The rain water catchment made to Save Water and supply water to the Green and vegetation had just a trickle of flow stagnating creating a little marsh. The marsh was decided to turn into a Paddy to grow an all natural, chemical free, bio rice.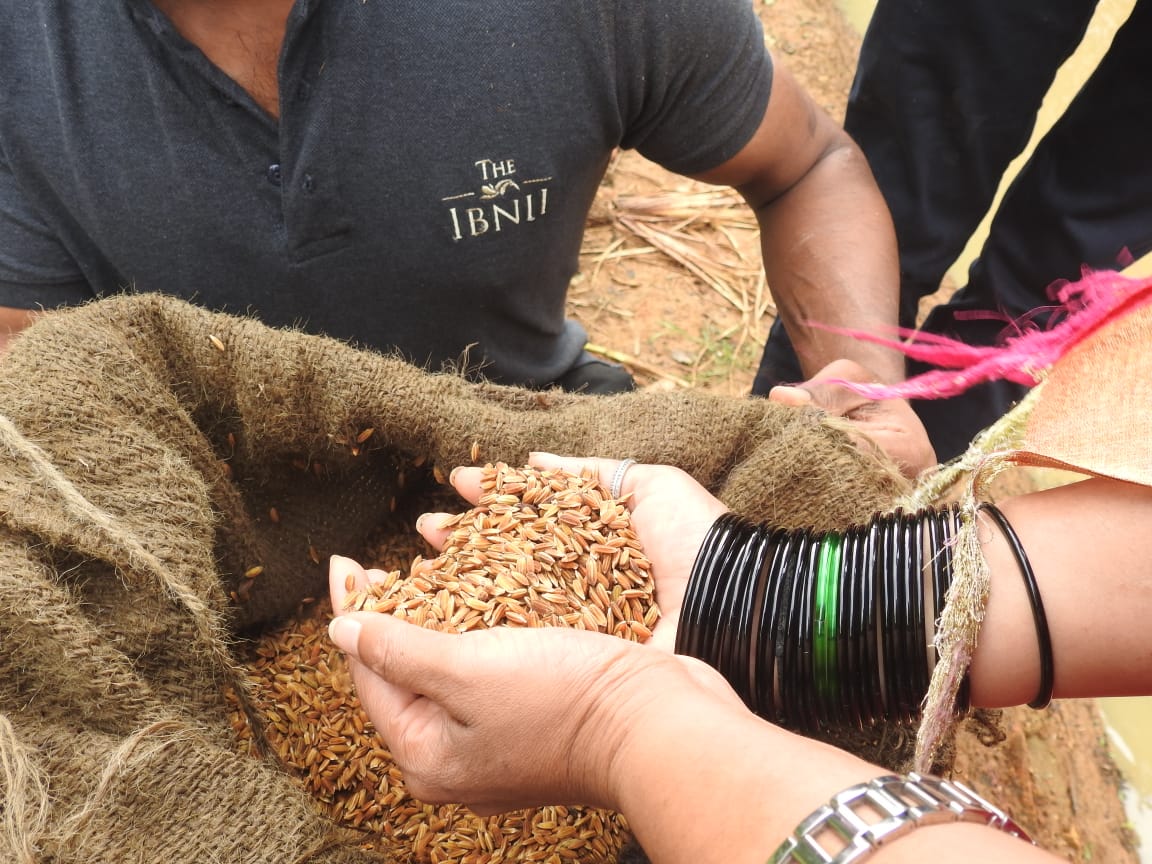 The first variety of rice that was planted was Navra, known as the rice that cures was just harvested in May 2019. Navra when cooked with milk and herbs can treat internal woounds. Navra bran oil is used for easing of aliments, aches and pains of conditions like cervical spondylosis, lower back ache, paralysis, rheumatoid arthritis. Ayurveda swears by this Rice. This rice paste is also known to ease psoriasis.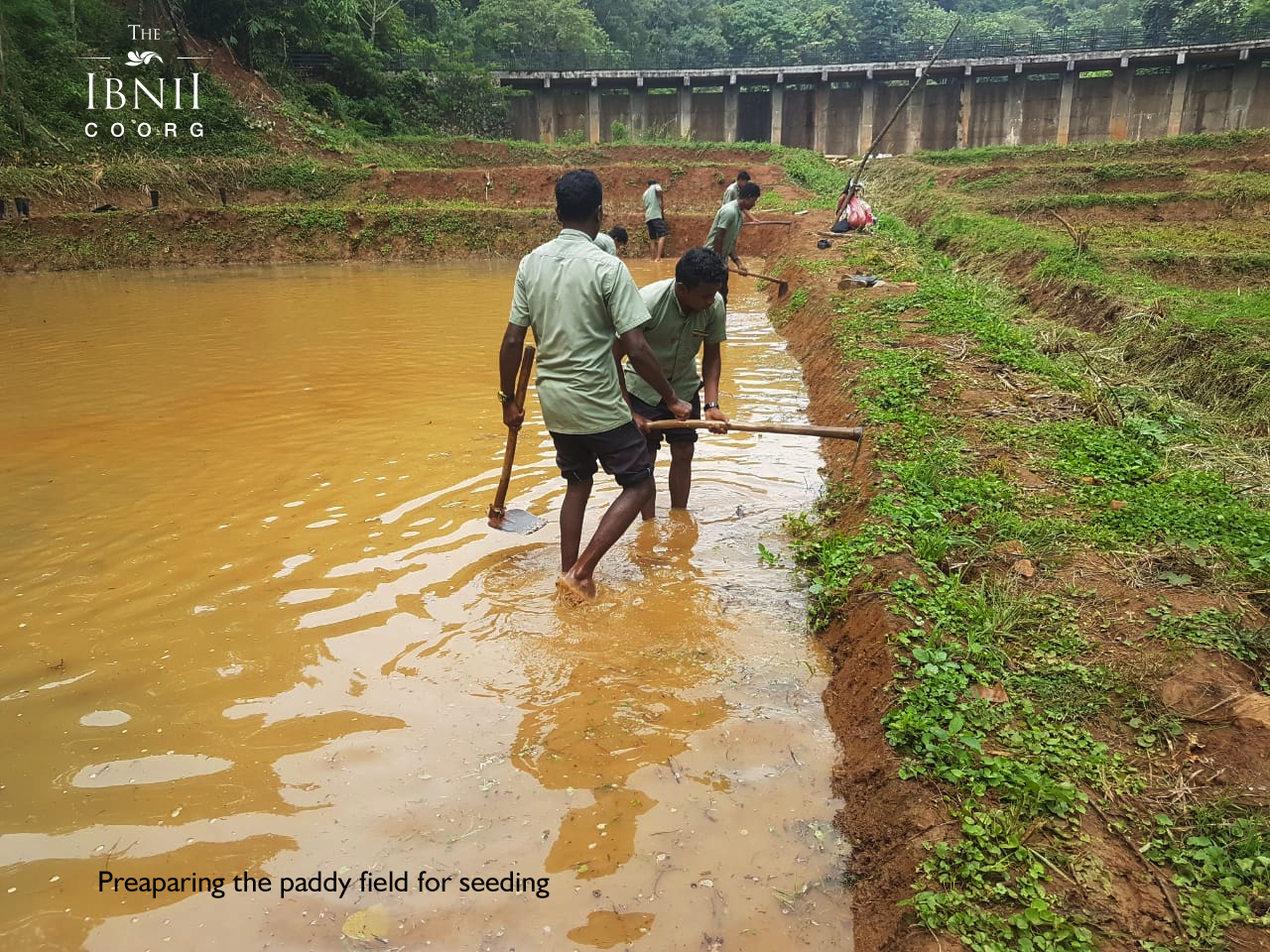 With the success of the Navra harvesting, 3 weeks back The IBNII decided to pursue Rice cultivation and this time has opted for the Coorg rice : Kartha. And to ensure the same is bio natural all the way, the tilling was done traditionally .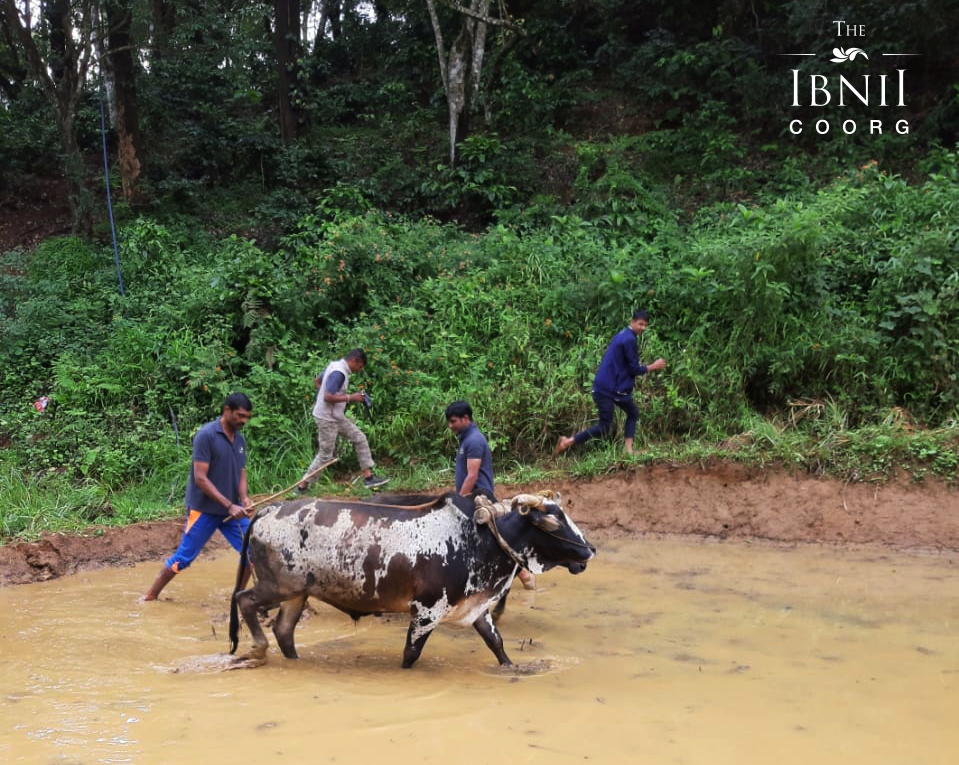 So next time an experience of The IBNII is planned, look out for the Paddy Field and ask our Chef for a bowl of steam rice and mallu kani ( tomato pepper rasam) : Happiness in a bowl !
Posted on July 11, 2019 | 7:34 am | 0 Comments
Copyright@ The IBNII. All rights reserved. Terms and Conditions | Privacy Policy